LNC Retreat
A Retreat With Lorie Brown
Are You Ready To Take Your LNC Business To A New Level –Way Beyond Your Current Expectations?
January 16-17, 2021
Virtual Retreat
Dear Legal Nurse Consultant,
I value your time so I want to be clear right from the start. If you're pretty satisfied with where your business is at now, then this is not the experience for you.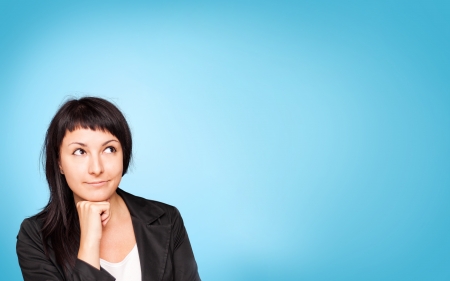 This LNC Retreat is for you if deep down you want more…
more out of your business and more for yourself. If that's the case, keep reading to see what this retreat will mean for you.
Now maybe you're not sure what "more" looks like or how to do it. But you do know you're ready to shake things up and explore the endless possibilities and the amazing opportunities that are out there for LNCs.
Endless possibilities… amazing opportunities… Is that how you look at your business? 
You should. I can say this because I've coached hundreds of LNCs and I've seen that this career can literally take you as far as you want to go.
Attorneys have a limitless and never-ending demand for Legal Nurse Consultants, so…
If you're still not comfortable charging what you're worth.
If you're not as confident as you should be closing deals with attorneys.
If you don't have a consistently full caseload of clients.
If you don't have the energy to do the things that refresh and recharge you.
If you can't just find the time to expand your business and hire the help you need.
If you want to grow but you can't figure out how to clone yourself.
…then it's time for a Business Makeover!
That's what this retreat is all about. Together we're going to engage in a transformative makeover of your LNC business following these three steps:
Get Real – We'll start with where you are right now with a deep exploration of what's working and what isn't. Where are you stuck? What's holding your back? We'll work to identify any limiting beliefs that are keeping you small on the inside and holding you back from your true potential. Shining a light on your inner game will empower you to expand in new and unexpected ways.
Get Confident – The next step is getting a major confidence boost. If you don't believe in yourself and in your business, you'll always struggle to convince clients to hire you. We'll explore your unique gifts, experience and expertise and how to confidently communicate that to potential clients. Nail this and attorneys will be convincing you that you need to work for them, not the other way around!
Get It Done – Last, we'll work on a doable plan of action. At this point you'll be ready to aim high and we'll work on your roadmap to get you there fast. We'll put together a timeline and integrate some accountability so you leave the retreat with an incredible amount of momentum. You'll also enjoy learning from guest attorneys who will reveal what they look for when hiring an LNC. Hearing their perspective will spark even more ideas to add to your plan of action.
Your Business Coach & Mentor
Lorie started her career as a nurse and practiced in a variety of nursing fields, including medical surgical nursing, management and administration. However, she felt she couldn't provide the level of care she wanted because of antiquated rules, nursing culture, and even unit status quo.
So she made a career shift and studied law at Indiana University, earning her J.D. in 1990. She ended up working for a firm where she defended hospitals, nurses and physicians. She loved her job and did a great job… until the major source of her practice went out of business. She found herself without a job, pregnant with her second child, a huge mortgage, and the sole source of support for her family.
Lorie decided that she wanted to be in control of her own destiny and fully embraced becoming an entrepreneur.
It happened literally overnight with no experience on how to run a business. In the beginning she made mistakes. But over time, working with top-of-the-line business coaches and some trial and error, she learned how to run a profitable business as an LNC consultant and went on to establish a thriving practice as an attorney helping healthcare professionals protect their license and their career.
Today, her passion is helping healthcare professionals flourish as entrepreneurs through her books, online programs and transformational retreats.
Hear What Lorie's LNC Coaching Clients Have To Say About Their Results
"I've never had a person that invested in me and believed in me that much."
"She's bringing me to new levels…and bringing me out of my comfort zone."
"A worthwhile investment."
"This retreat is mind expanding."
"I met Lorie and everything changed. She gave me the kick in the butt I needed."
Join This Exclusive Retreat To Taste Success For Yourself
This retreat is designed to be an intimate experience, not 
a dry seminar or conference. Why does it matter? Well, imagine a friend told you about this delicious new apple from Japan. They describe the color, the flavor, the texture… they're very enthusiastic. Sounds delicious. But how does that compare to taking a bite for yourself?
There's no comparison between hearing about it and actually tasting it, is there?
The LNC retreat is similar. I'm not going to describe to you what you need to do. I'm going to coach you into experiencing it for yourself. Having done this in past, I've seen how once that light bulb goes off and you see for yourself what needs to happen, there's no turning back. Once you've tasted success, you're going to want more.
The intimate nature of this retreat is good news, bad news. The good news is if you're one of the few who get to join me, you're going to get my 100% attention to your success both during, and in the weeks following, the retreat. I'm going to be completely dedicated to your growth and progress.
The bad news is there are only a small number of spaces, so if you delay in signing up, you may not get in. And there's no way to replicate this coaching experience.
Details On How Our Retreat Will Work
Due to the pandemic, we have decided that our LNC Retreat in September must be switched to a virtual event.  There will be no recording as this is a live virtual event and we ask you attend the entire time.   Since it is now virtual, additional spaces are available, however, space is still limited.
The Retreat will be held on Zoom and will begin at 11:00 am Eastern / 8:00 am Pacific on both Saturday and Sunday.  There will be a virtual cocktail party on Saturday following the day's session around 6:00 pm Eastern / 3:00 pm Pacific.  Following the virtual cocktail party, there will be a special surprise (virtual) activity that evening which will start at 6:30 pm Eastern / 3:30 pm Pacific and should wrap up around 7:30 pm Eastern / 4:30 pm Pacific.
Due to the extremely limited attendance, no refunds are available for last-minute cancellations.
Are You Ready To Invest In Your Future?
$397

This makes it so affordable that there are no excuses left. Unless of course, you want to stay right where you are now, without ever knowing your true growth potential.
You should know that following previous retreats, every attendee has covered the cost of their investment in a matter of weeks. And before long they're usually doubling or tripling their income!
I know this retreat will be one of the highlights of my year. It's so exciting watching the growth that occurs when people are given the space and support they need.
I look forward to working with you!
Lorie Brown
P.S. I'm available to answer any questions you have about this retreat so please give me a call at 317-465-1065 so I can speak with you personally.
Wait!
Before you go…
Want to be the first to know when our next retreat is announced? Sign up here to be in the know as these retreats always sell out quickly.
If so, please provide your name and email address here:
By signing up, you will also receive weekly tips and strategies on how to protect your license and empower you as a nurse. Your information is completely safe with us.