Our Founder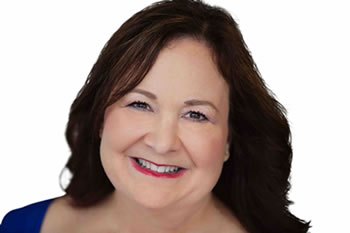 Empowered Nurses was founded by Lorie A. Brown, R.N., M.N., J.D. with over 30 combined years as a registered nurse and attorney. Ms. Brown combines her specialties with a practice of medical legal consulting and representing nurses before the Licensing Board.
Lorie A. Brown graduated from Indiana University school of nursing with a BSN in 1982. She then attended the University of California at Los Angeles School of Nursing and obtained a Master's Degree. Upon graduation, she served at St. John's Hospital in Santa Monica, CA, serving patients from all over LA, including Hollywood. A dedicated nurse for twelve years, she practiced in medical-surgical nursing, gynecology, urology, neurosurgery, orthopedics, general surgery and home health care. She maintains her license and is a camp nurse every summer.
Returning to the Midwest to serve closer to her family, Ms. Brown managed a neurosurgical unit. She thrived knowing she was making a difference. During that time, Ms. Brown studied Law at Indiana University, earning her J.D. in 1990.
After law school, Ms. Brown was employed at the Department of Insurance defending the interests of the Patient's Compensation Fund. For the next six years, Ms. Brown defended physicians and hospitals for medical malpractice. Ms. Brown now focuses her practice on assisting plaintiff attorneys with medical issues in their cases.
Lorie A. Brown has dedicated 12 years to serving patients in hospitals from Hollywood to the Midwest. She has served her clients in the legal community for over 21 years as an attorney. Committed to continuing education, Ms. Brown takes every opportunity to stay abreast of current legal trends, issues, and changes. She has a passion for learning and personal growth and enjoys the challenge of being an outstanding advocate in her field.
She is also raising three children and maintains strong family and community ties. Those closest to her know that she thrives on serving others, and she appreciates and makes the most of every opportunity that comes her way. Lorie Brown loves what she does and commits 100% of her considerable energy and talent to every task she undertakes.
Lorie Brown formed Empowered Nurses to help nurses protect their licenses, so they can do their jobs with confidence, focus on serving their patients, and regain the joy in the profession they love. She also wanted to give nurses a forum to exchange ideas and change the practice of nursing for the better. Empowered Nurses offers all of those benefits to our members.
Stay informed, protect your license, share your experiences, and find your joy in Nursing again.