Nurses On Boards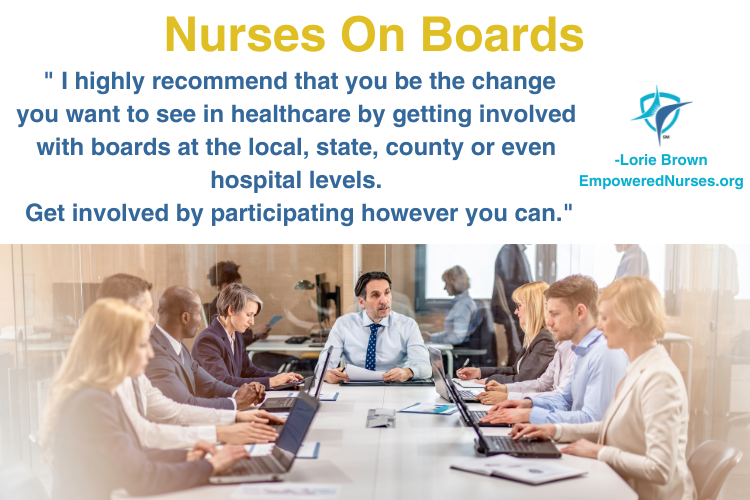 Only 5% of board members for America's healthcare systems are nurses. This is shocking and terrible, given that nurses are the biggest group of professionals working in hospitals.
At Palo Pinto General Hospital in Mineral Wells, Texas, near Fort Worth, two of the seven board members are nurses. This is extremely rare. Nurses have so much to offer at the board level that there is even an organization called Nurses on Boards Coalition. It is this organization's goal to find and encourage as many nurses as possible to be serve not only on hospital boards, but on any other such boards around the nation. The thinking is that nurses can make such a difference in their communities if they are in leadership roles throughout their areas.
I would love to see more nurses on boards of all kinds of organizations along with those involved with healthcare. It is no small wonder why healthcare is run more like a business by putting profits over patients rather than as a care driven organization designed to provide patients with the best care available. I think this is because there are so few nurses on Boards of Healthcare Corporations. Nurses bring the compassion and humanity.
There are some wonderful resources on the Nurses on Boards Coalition website at nursesonboardscoalition.org. There you can find a board for which to sign up to participate. The website also provides a board readiness assessment.
I highly recommend that you be the change you want to see in healthcare by getting involved with boards at the local, state, county or even hospital levels.
Get involved by participating however you can.