Litigation Regarding Mandatory Vaccines for Health Care Providers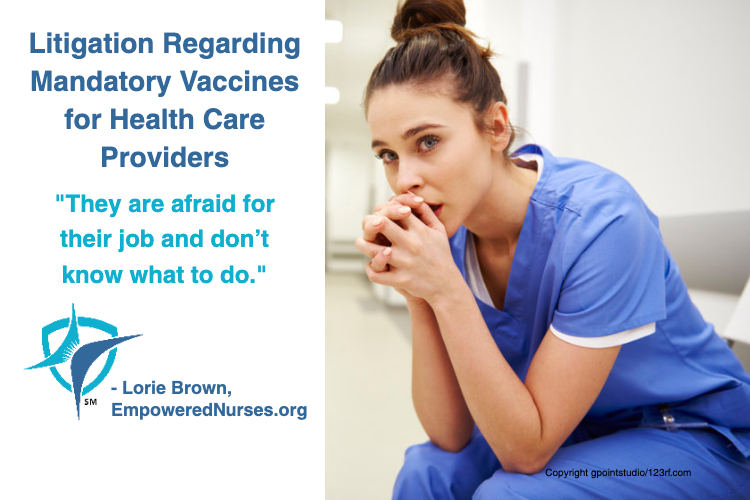 Not a day goes by when a nurse doesn't ask me about the vaccine mandates, and they are choosing not to get the shot.  They are afraid for their job and don't know what to do.
The Biden Administration requested the Occupational Safety and Health Administration (OSHA) to require mandatory COVID inoculations in workplaces having more than 100 employees.
Employers were to comply no later than January 4th but, on November 12th, the Fifth Circuit Court of Appeals barred OSHA's enforcement of that mandatory requirement.  However, the ruling does not affect a separate directive from the Centers of Medicare and Medicaid Services which requires employees of medical facilities to be vaccinate by December 6th just 10 days from now.
In the ruling preventing OSHA from taking actions to implement or enforce the mandate, the Court said, "The mandate is a one size fits all sledgehammer that makes hardly any attempt to count for differences in workplaces (and workers) that have more than a little bearing on workers' varying degrees of susceptibility to the supposedly 'grave danger' the mandate purports to address."
Attorney generals of 27 states are refusing to comply with the mandate and have brought litigation against the Biden Administration expressing their dissatisfaction with the White House efforts.  This pertains to the OSHA requirements.
Nevertheless, it is important to know that this does not affect the requirement that healthcare providers receive the shot.  We do not know if this CMS regulation will require the boosters.