Malpractice and License Issues Increase for Nurse Practitioners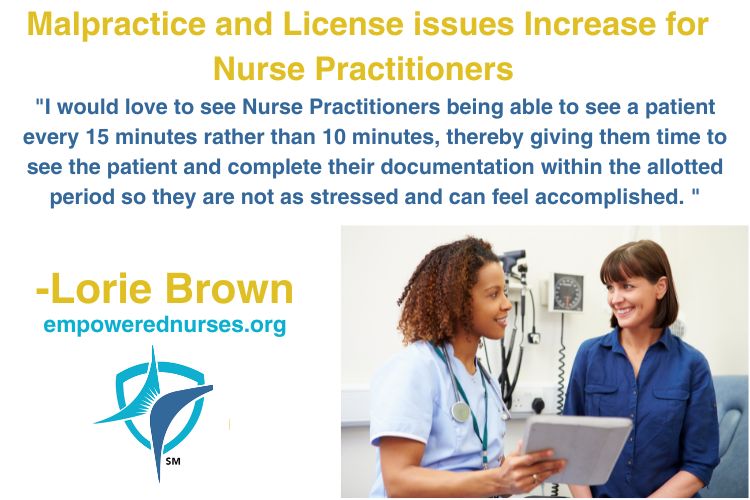 The Nursing Service Organization ("NSO") frequently gathers their claim status, data for nurses and nurse practitioners. Recently they finished the fifth edition of Claims for Nurse Practitioners.
Previously, there have been several studies showing that claims against Nurse Practitioners were fewer than those against physicians. They also show NPs tend to spend more time with patients and have better relationships with those they care for.
However, since 2017, malpractice claims against NPs have risen 10.5% and license discipline claims have gone up 19.5%. This is the largest increase in any 5-year-period. The study adds that neonatal, family practice and adult gerontology primary care NPs had the highest growth in malpractice claims.
It is interesting that these are the high-risk areas for Nurse Practitioners but according to the license defense claims data, it says that the number one area of professional licensing issues arises from professional misconduct and prescribing medications.
It would make sense that Nurse Practitioners who work in family practice and adult gerontology primary care would prescribe the most medications.
It is unfortunate that what is happening in nursing is also happening to Nurse Practitioners who are working an inordinate number of hours and are doing the same job as a physician for less pay, yet their malpractice and disciplinary claims are increasing.
I would love to see Nurse Practitioners being able to see a patient every 15 minutes rather than 10 minutes, thereby giving them time to see the patient and complete their documentation within the allotted period so they are not as stressed and can feel accomplished. If this scheduling occurs, I suspect we will see a decrease in malpractice and license protection claims.