More Tragedies In Nursing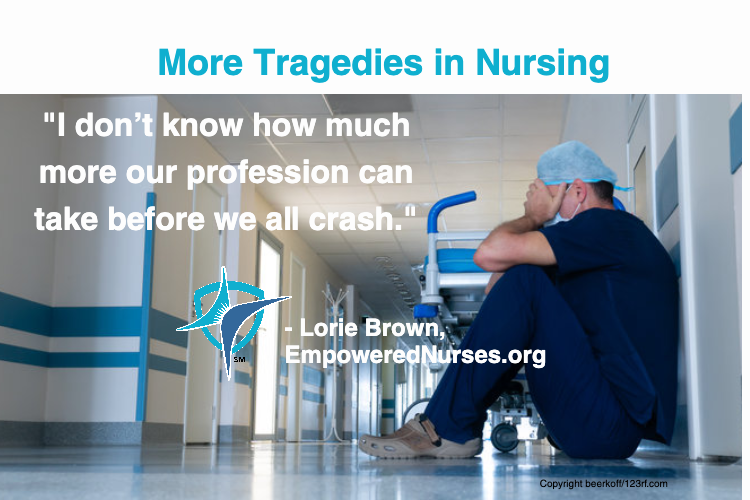 On April 30, 2022, halfway through his shift at the Kaiser Permanente Santa Clara Medical Center, a nurse entered a supply closet and, taking a gun he brought from home, took his own life in front of a coworker.  This was the second suicide in that area since the first of the year.
This broke my heart to learn of these nurses, so stressed during their shifts, that the only release seemed to be for them to take their own lives.
Ambulances were diverted from the emergency room, but they still allowed walk-ins.
If a coworker killed themselves in the ED where you were working, are you going to feel like you can take care of patients?
Are you supposed to turn off your emotions and pretend as if nothing had happened?  That is crazy!
When my son was on summer break before the fifth grade, he lost a classmate in an auto accident.  When he returned to school, they still had the child's vacant seat to honor the child who was killed.  They brought in counselors to help the students.  Mind you, school started a few weeks after the child's death.
What about nurses? What are they doing for our mental health?
In this situation, it was the employer's emergency room that was affected by this.
My heart breaks for this man who felt he had no alternative but to take his life.  There must be another answer.
Suicide rates for nurses is much higher than the public. I don't know how much more our profession can take before we all crash. I hope it does not come to this.
I would love to hear your comments below.