A ROSE BY ANY OTHER NAME…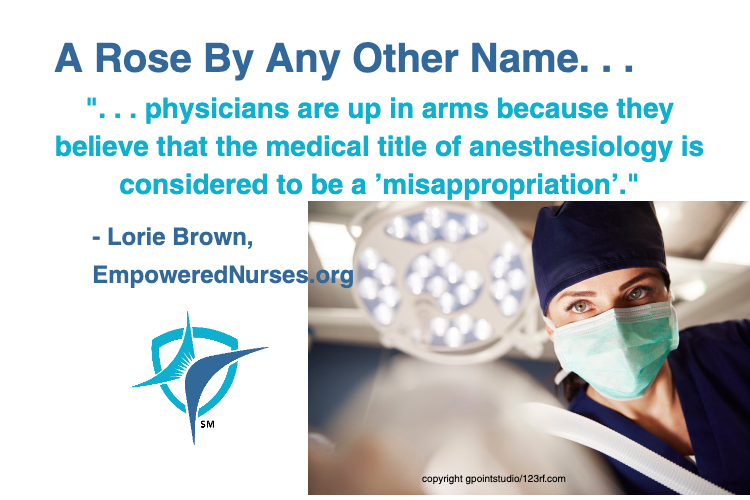 What was known as the American Association of Nurse Anesthetists has changed its name to the American Association of Nurse Anesthesiology (AANA) because the new designation will more accurately convey the profession.
Anesthetists sometimes can relate to a trade or a technician.  It's interesting that the AANA name came about after it was revealed that Nurse Anesthetists in New Hampshire are no longer permitted to refer to themselves as Nurse Anesthesiologists.
The rebranding to AANA is to show what they really do in anesthesiology.
There was a recent article in Medpages about this renaming and physicians are up in arms because they believe that the medical title of anesthesiology is considered to be a "misappropriation."
It will be interesting to see what comes of that.
As with anything, the titles get muckier. DNPs call themselves "doctor."  But so do veterinarians, dentists, PhDs, and doctors in education.
CRNAs, as Advanced Practice Nurses, are part of the most trusted part of the nursing profession and they have continued their knowledge to become providers of anesthesiology.
I believe that Physician Assistants are undergoing a similar title change to Physician Associates.
As with nursing, there are so many titles, but I personally believe that Nurse Anesthesiologist better portrays what a CRNA does.
Let me know what you think by posting your comments below.