AFTER 75 YEARS, STILL A WORKING NURSE!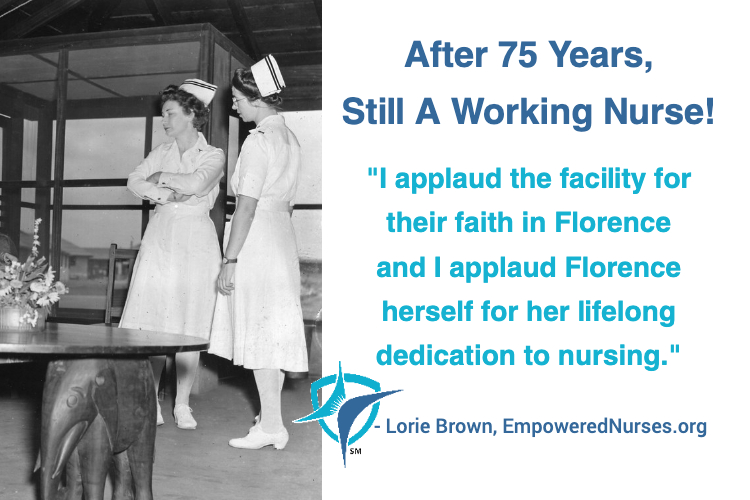 Florence Rigney, who goes by "SeeSee", started her career as a nurse in the same era that penicillin was being developed. Graduating from nursing school in 1946, if you do the math, you'll realize that she has been a nurse for 75 years, three-fourths of a century! And all but those first 5 years were at MultiCare Tacoma General in Washington State.
More than 30 years ago, when she was a youthful 65, Florence tried to retire from her profession, however, that respite lasted only 6 months. The only other interruption to her extremely long term of service was when she was forced to drop out due to COVID and that was only because of her age.
The hospital's administration and her coworkers supported and worked with her during the pandemic. When the numbers of those infected in Tacoma sufficiently decreased, she went back to the medical front line.
Sadly, I often see where nurses are being targeted because of their age yet MultiCare Tacoma General has been particularly supportive. I applaud the facility for their faith in Florence and I applaud Florence herself for her lifelong dedication to nursing.
She has become somewhat of a media darling as the community and the nursing profession celebrates her. One article said she was 92, another from last fall said 95. But since that latter publication, she had another birthday this past May 8th meaning she is 96 today and just retired July 16th!
How amazing and beautiful it has been that Florence has provided her lifelong service to her community and all through the same healthcare facility.