Are Employers Looking At Your Social Media?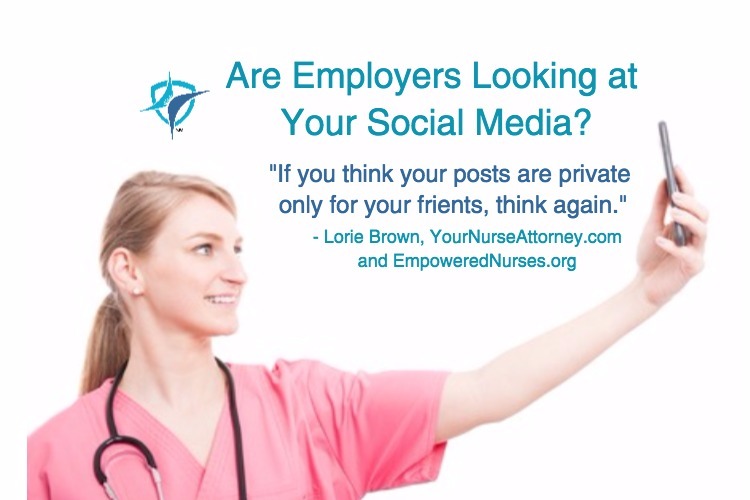 Katie Duke, who was on the reality TV show "NY Med," was fired after posting a picture of the mess in a trauma room without the patient present.  The problem was that by watching the program, people knew where she worked and who knows if this was one of the scenes from the show.  Her employer fired Katie after they saw her post.
How can you protect yourself when using social media?  Here are a few things to keep in mind:
Employers are looking at your social media posts to see what kind of a person you are. Employers want to see whether you post anything about work.  Especially on Facebook, can someone else tell where you work? Employers look at your social media to determine your work history and education, your knowledge of nursing, your use of alcohol, your use of illegal substances, your use of profanity and how you spend your non-work time.  They can even determine how well you communicate by your postings.
If you think your posts are private only for your friends, think again.  Facebook is a shared platform.  You don't own it.  Attorneys routinely use social media in investigating potential jurors.  In addition, attorneys can get all of your Facebook posts, even if they are private, in litigation.
With regard to LinkedIn, is your profile current?  Do you skip jobs in listing your profile?  What kind of things do you post on LinkedIn?  This is all public information that is open for employers to look at.  Again, make sure your LinkedIn is current and up-to-date in case a potential employer wants to check you out.
In 2012, AMN conducted a survey, which found almost half of registered nurses reported using social media for job searches.  Thirty nine percent (39%) of nurses researched potential employers on social media while 13% contacted a recruiter and 6% contacted the human resources representative.
Social media can be a blessing and a curse.  Your employer or potential employer can use it against you.  Social media can also help you get a job by giving you access to recruiters and human resources personnel and networking with other nurses.