Good Nurses Gone Bad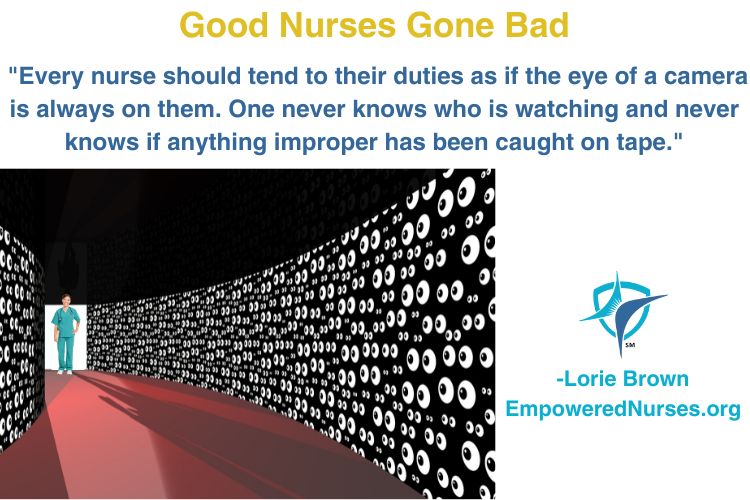 Unfortunately, there are some bad nurses who work right alongside the thousands of good nurses.
A 29-year-old registered nurse was working in the neonatal intensive care unit of Good Samaritan Hospital in Long Island, New York when a father of one of the infants was filming his infant child through the glass.
As he was filming his crying baby, he was horrified to see the nurse lift his 2-day old son into the air and slam the infant face down into the bassinet.  While still in shock, he realized that his capturing of the battery on video was evidence that he could show the hospital officials as evidence.  He wanted to make sure that no other child would ever be a victim of that nurse again.
Fortunately, despite the attack, the baby is now home.  However, for the nurse, her career in nursing is virtually done.  She was immediately fired and now faces criminal charges.  
Something like this should NEVER have happened.  Every nurse should tend to their duties as if the eye of a camera is always on them.  One never knows who is watching and never knows if anything improper has been caught on tape.
I have no doubt that this nurse's license will be revoked and she will be convicted of criminal charges for endangering the welfare of a child.