Unable To Find A Nursing Job?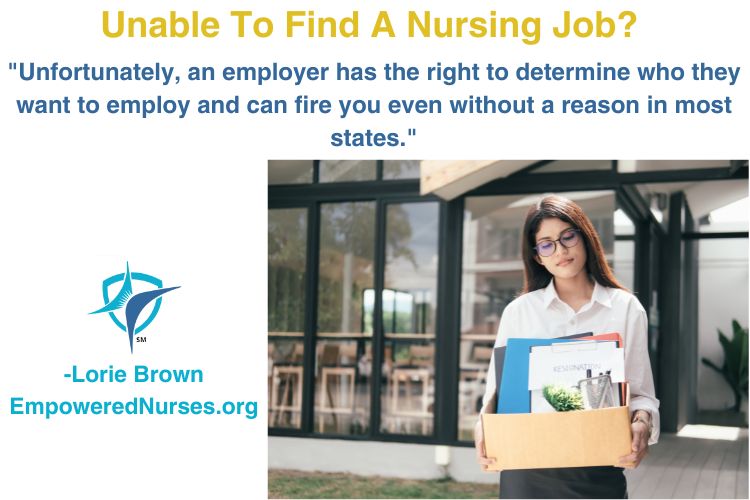 Recently, Katie Duke stated no hospitals have hired her. If you don't know of Katie, she was on a popular reality TV show called NY Med.
She was fired from the hospital where she was working because she posted a picture on social media of a room where the life of a trauma patient had been saved following a subway accident. She accompanied the post with a comment describing the scene of the results of man vs. train.
Afterwards, Katie told a blogger she had to, "[T]ell my truth, own my bad decisions, be transparent and keep pushing through the disapproval and judgment of others."
Now a motivational speaker and host of a podcast titled Bad Decisions, Katie tells Becker's Hospital Review that she cannot get a job in the nursing field. She also is an Instagram influencer and brand ambassador for FIGS designer scrubs while, interesting enough, performs as a stand-up comedian.
Some question whether her social media posting was a HIPAA violation, but consider that anyone looking at the picture and knowing somebody was hit by a train in New York City, will easily be able identify the victim.
People get terminated from their positions primarily for three reasons.
Reason one is because they are a "squeaky wheel." They keep complaining about working conditions rather than identifying solutions that will help.
The second reason is that they usually have seniority and are being paid at the highest wage levels. If a hospital wants to cut its budget, they are the first to go.
And lastly are cultural differences between the nurse and the facility, that is, the job is a bad fit.
Nurses have come to me and, like Katie Duke, say they can't get hired. They believe that someone is blackballing them. Or that they had previous discipline on their license. For those nurses, I always ask, "How do you know this?" And seldom do they have a response; it's just an assumption they make. It is really difficult to prove that someone is blackballing you.
Unfortunately, an employer has the right to determine who they want to employ and can fire you even without a reason in most states..
People don't always know why it is that they can't get another job. So, we need to keep those three things in mind: don't be a squeaky wheel, if you can help it, and make sure that you are the right fit for the job. I don't have a response for if you are the highest paid.